I know I "trashed" the debate section with my thread 2 months ago, but I have to say that I actually enjoy the topic ideas and the direction you both have taken it. It was kind of the way I wanted it to go a month or two into my SM 'life' and I hope for the best with it. I have definitely tried to take Broeder's advice and not completely go overboard in reply to posts.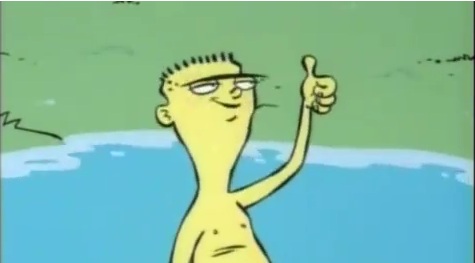 Now go and change that avatar

Broeder

Grandmaster (2000 posts)






Broeder wrote:Now go and change that avatar
No thank you, the avatar is staying forever.
Your welcome

_____________________

Spoiler:
My Vouches:http://www.smokinelite.com/t81285-kid-gildarts-vouches-19
My merching Log: http://www.smokinelite.com/t81013-kid-rampage5-s-merching-log#1121170
My Art log
: http://www.smokinelite.com/t81402-kid-s-art-log
My 1-99 Prayer guide: http://www.smokinelite.com/t81023-runescape-1-99-prayer-guide
[/center]

Gildarts

Forum Fanatic (1000 posts)






You're always welcome to post in Intelligent Debate! I really appreciate your kind words.

Frekwency

Grandmaster (2000 posts)






I have to 100% support what Jigl0 said. Even tho I don't post often in that section I do read it regularly, and you've both put great effort into making it more active. Amazing job!


GsKiki

Forum Addict (750 posts)






I agree. It's fantastic to seek Frek is really trying to revive the Intelligent Debate section. I have to put my thinking cap on and think of another topic for a future debate

.
Great to see recognition is being given to Frek & KR

.
_____________________
MY iEMZ PC CEREMONY AWARDS (2014):

~*~ iEmz PC Awards Winter 2014 ~*~
MY SM CEREMONY AWARDS (2012 TO 2014):

Kelly

Grandmaster (2000 posts)






Good job. I remember mid way into my time here, it was just Broeder, Jig, some random kid who got banned and then spammers.

As someone who loves to read these, I really do appreciate it.

Muffins

Forum Master (1500 posts)






Great job you both, tho i rarely post in the section myself i tend to read threads there, i have habit of reading then not replying lol. You both doing great job on trying to revive the forum section and making it more active. -passes oreos around-

))

RedRaven

Tier 4 (500 posts)







---
Permissions in this forum:
You
cannot
reply to topics in this forum